Solar Power (Photovoltaic)
We offer complete turnkey solar installations. If your business would like to reduce or eliminate your energy bill and improve your public image, we can design and install a solar power system to meet your needs. Our designers are certified by the North American Board of Certified Energy Practitioners (NABCEP), which is one of the premier certifications in the solar industry. We are also a registered installer with the California Solar Initiative. With over 25 years of experience in the commercial sector, we understand the needs of our commercial customers and can work with you to provide a renewable energy solution for your business. Generous state rebates and federal tax credits, as well as 5 year accelerated depreciation make solar power a smart investment for any business. Please contact us for more information and a free site evaluation at solar@mjrelectric.com.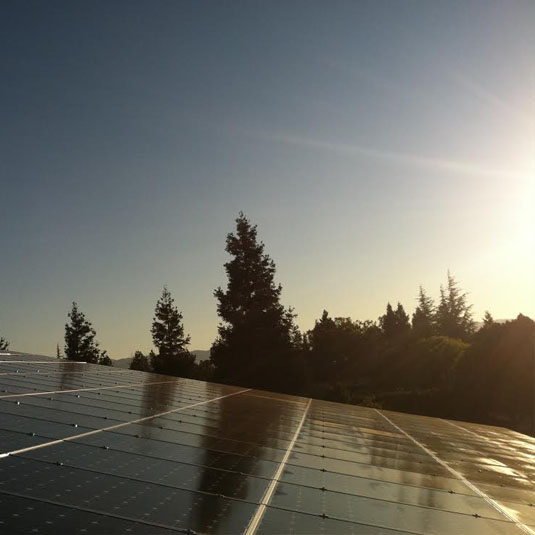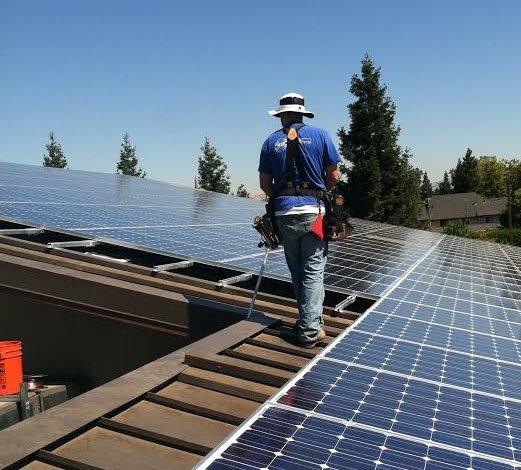 How Solar Works For Your Business
Solar panels on your roof or on the grounds of your facilities generate DC power during daylight hours. This power is sent to an inverter that converts the DC power to AC power, the standard form of power used in the electrical grid.

This power is then sent to your electrical panel, where it is used throughout your building. The excess power that is produced by your system is then fed back into the utility grid running your meter backwards. This process is made possible by a net-metering agreement between you and the utility that requires them to credit your account for excess power that your system generates.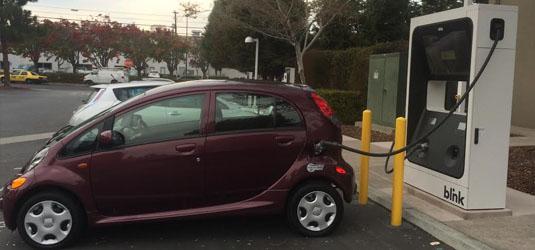 Electric Vehicle Charging Stations
1. EV charging stations supply energy for battery powered electric vehicles. As popularity for hybrid and battery powered vehicles increases, so does the need for a power source. MJR has a great deal of experience in EV charging station and EV charging station infrastructure and can design a custom system to meet the needs of your business.

2. MJR can provide a full range of Electric vehicle charging systems including Level 2 and DC fast-charging units. As a full turn-key charging system provider, you can be confident that MJR will manage all aspects of the project from design and permitting through project completion.